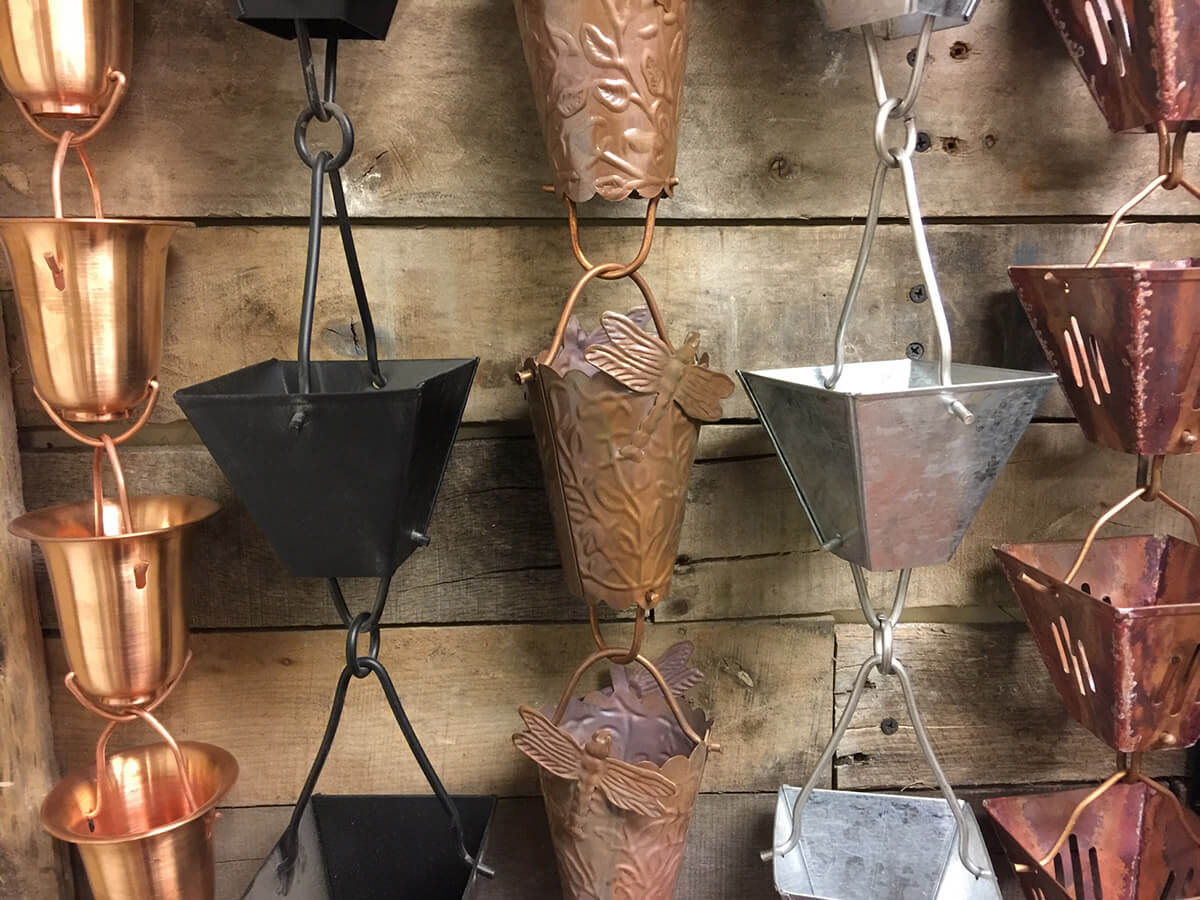 House Of Rain Chains
At House Of Rain Chains our sole mission is to create & innovate new ways to turn your gutters & Downspouts into a thing of Beauty. By adding our Decorative Rain Gutters, the curb appeal of your Residential or Commercial property is instantly enhanced and is guaranteed to have the neighborhood talking. With different Styles, Colors & lengths our Rain Chains are built using only but the best materials proven to stand up against even through the toughest conditions.
For a complete look at our Rain Chains, please do not hesitate to browse our products pages and familiarize yourself with our selection. Installation is a breeze for the do-it- yourselfers, and for those looking to have your set of rain Chains installed we also offer installation to select areas. (Please Contact Us)
Why Choose Our House Of Rain Chains?
Quality Craftsmanship
All of our products are constructed from the best high-grade products tested to stand up to the roughest conditions. Our attention to detail and quality craftmanship allow us to provide a product superior to the rest.
Free Shipping
If you're looking to have your product shipped with no hassle & not have to pay high fees for shipping costs, then House Of Rain Chains has you covered. Call us today and get your order shipped today.